Make a Legal Kiosk Reservation
Help your clients and members of the public make a reservation with your kiosk or another kiosk in their area. Over 250 kiosks located across the state of Minnesota provide access to legal aid services to individuals without access to wifi or technology. These Legal Kiosks are stationed in a variety of community locations offering the public the ability to apply for civil legal aid services, access legal resources, and, in some cases, attend online meetings and remote court hearings in privacy. For more information on the two kiosk models, read more here.
Search for a Legal Kiosk Near You
You can find a list of all our locations on our website.

You can see our locations displayed on a map and in an alphabetical list. You can also search by address, city, or zip code to find your location or other legal kiosks near your client.
You can click on a location's pin on the map or name on the list to bring up its card showing details including address and hours.
Reserve a Legal Kiosk
There are two ways you can make a reservation. One way is available to anyone, including members of the public. The second way is through the Flexbooker platform. This way is available only to staff
Public Reservations
The easiest way to make a reservation is with the booking form on our website. You can make it for a client or direct them to reserve it on their own.
You can find the list of legal kiosk locations on our website. Some of them are reservable online.
Some legal kiosks will have hours that are "by appointment only". These locations may have limited capacity due to COVID-19 and must know about legal kiosk users in advance. Please call the number provided to ask about availability and make a reservation.

Other legal kiosks will allow you to make a reservation in advance online. These locations will have a blue "Reserve" button.

Once you've clicked on the reserve button, you can select the date, time, and duration of the reservation. If you are making the reservation on behalf of a client, please enter their name and contact information so they receive any cancelation and reminder notifications.

If you checked the box to get a reminder, your client should get an email or text confirmation with the details of the reservation.
Staff Reservations
Staff can also make reservations through their Flexbooker account. Reservations made this way have a few more options.
Log into your Flexbooker account here. From the homepage, click on "Calendar" in the header.

Once you are on the calendar page, you can view your upcoming reservations by month, week, or day. Click the green "Create New" dropdown and then on "New Appointment".
Once the Appointment window opens, you can configure the details of the reservation.
You can find a client who has already made a reservation at your location before by searching in the Client Details search bar by name, email, or phone number. You can also add a new client.
Add their details and the reservation details and click Save.
You should now see the reservation on the calendar view.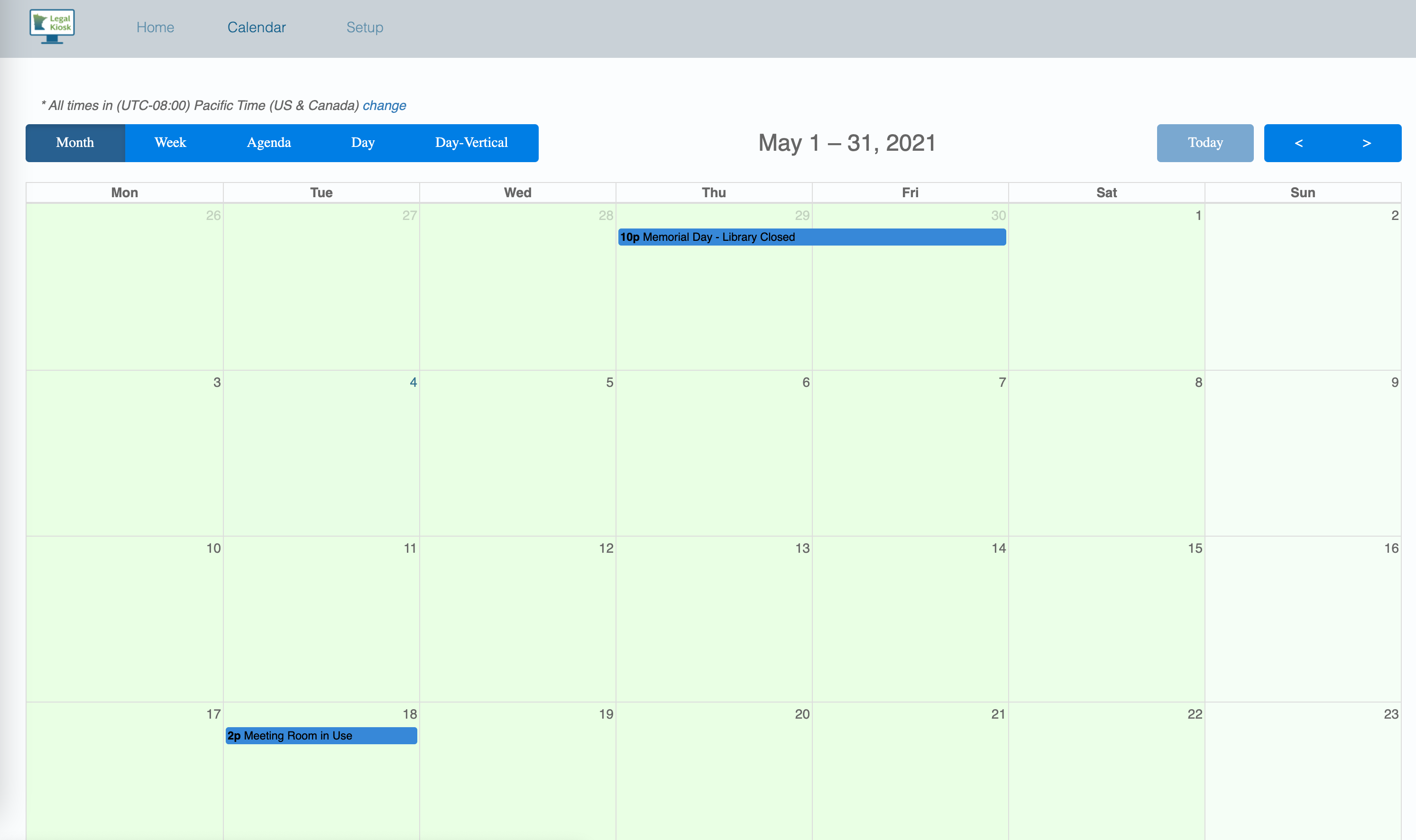 ---
---