Setting Up the Hand Sanitizer Stand
Hand sanitizer stands are provided for each kiosk. If your location has multiple kiosks, there will be a hand sanitizer stand for each one. The health and safety of you and your clients is very important to us and we ask that everyone use hand sanitizer before using the kiosk. Please make sure that a hand sanitizer stand is placed in front of each kiosk so that it is visible and easy to access. There is also an onscreen reminder at the beginning of each session to prompt kiosk users to use hand sanitizer before they begin. To learn more about our COVID-19 Safety Protocol, please read more here.
If you are missing one or more of the components below, please let Laciey with A2J Tech know what you are missing. If you're having issues with your hand sanitizer stand, please read more here.
Components you need for setup
If you are missing one or more of the components below, please contact us with the button in the top right-hand corner of this page and let us know which item(s) you are missing.
Stand
Dispenser
Batteries
Hand sanitizer jug
Instructions
Open the dispenser with the key and carefully remove the refillable bottle.

Use the 4 screws and nuts provided to attach the back holder to the dispenser.

Install the 4 C batteries (shipped separately).
Disregard the DC Adapter note in the image below.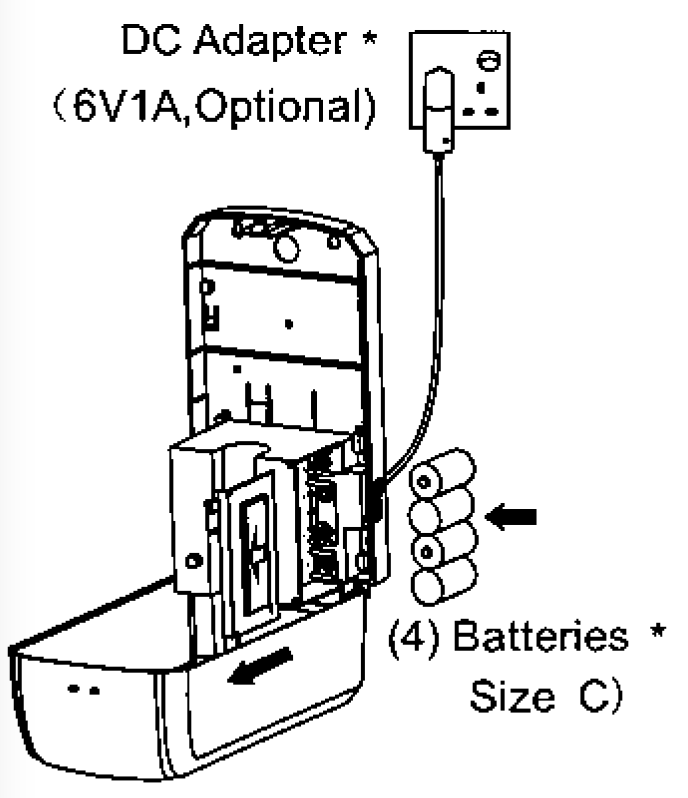 Fill the refillable bottle of the dispenser with the gallon jug provided. Make sure that the pump is correctly positioned (see image for more details).
Disregard the note that says the jug is not included in the image below. You should have received a gallon jug of hand sanitizer in a separate shipment.
Install the pole and base

Flip the switch on and place in front of the kiosk so that it is easily seen and accessible.
If the light is blinking red, the batteries are low or the sensor is blocked.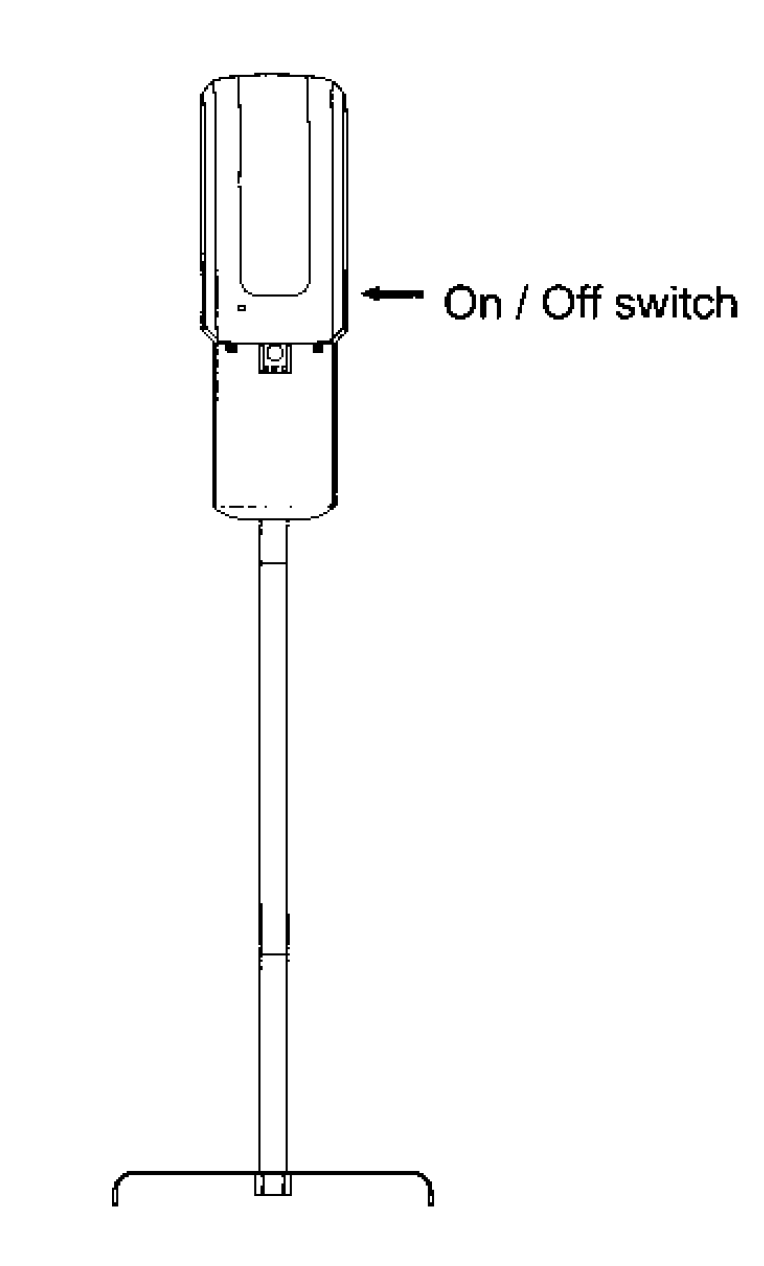 ---
---