Setting Up a Document Camera
Some legal aid organizations and law library locations have document cameras for their Model B kiosks. They allow users to virtually share hard-copy documents and the screen of devices like smartphones with their attorneys and in other meetings. You can use a document camera when you join a virtual meeting or if you are already in one. To read more about document camera settings or switching the camera input during a meeting, read more here.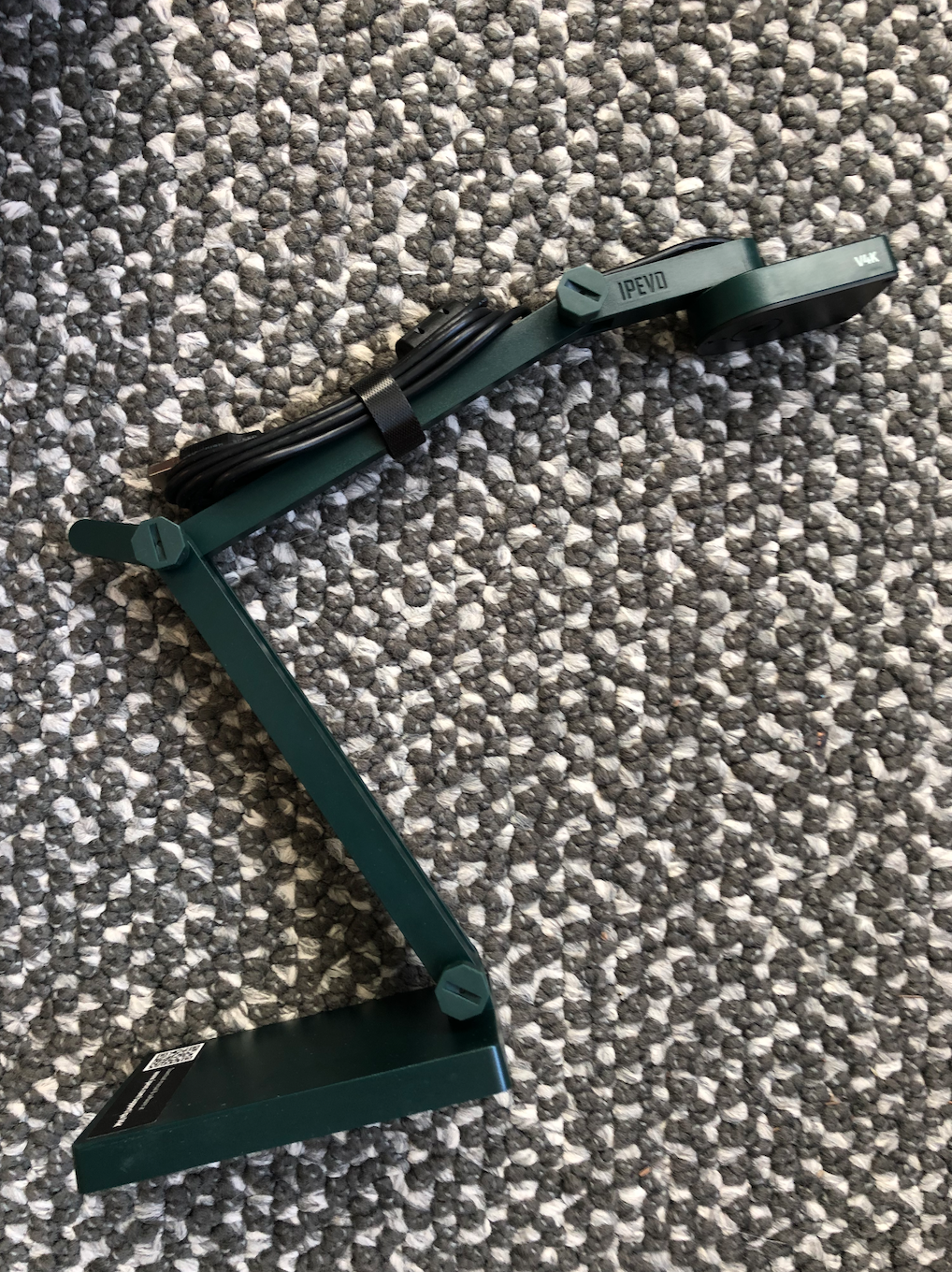 When you take your document camera out of the box, the cable should already be attached.
Plug the USB end of the cable into the back of the monitor. The to the keyboard and mouse should also be plugged in here. Read more about setting up a Model B kiosk here.
When you plug the document camera into the monitor, you might hear a chime and see a popup on the screen letting you know the device is being set up.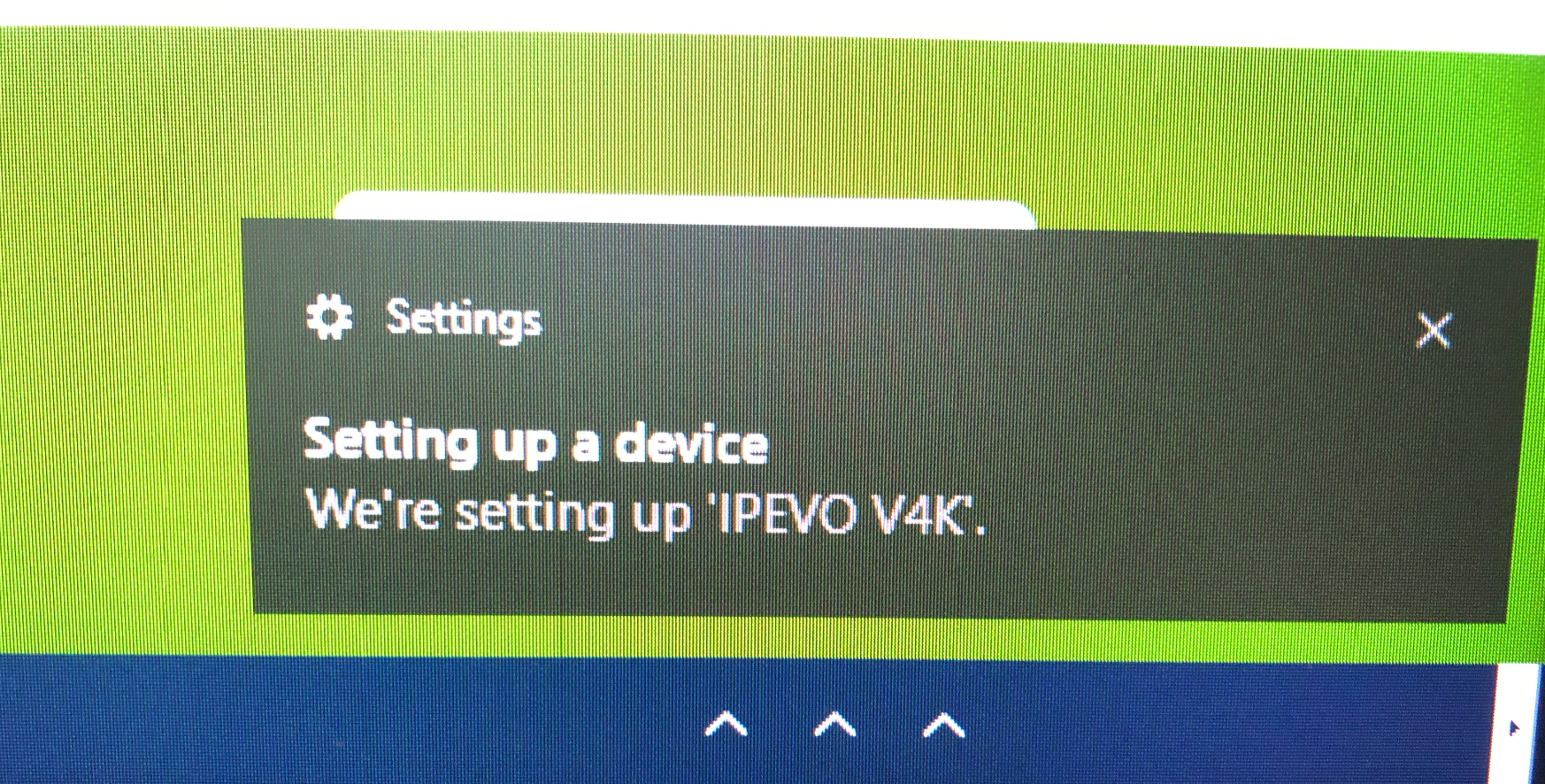 It might take a couple of minutes to complete the setup, but after that, you can begin using your document camera. Learn more about how to use the document camera during a meeting here.
Document Camera Settings
You can find the document camera option buttons on the top of the camera. The lens and built-in mic are located underneath. For more information, please refer to the user manual.
Focus button: Focuses the subject.
AutoFocus switch: Sets the focus to Single (S) for static subject, or Continuous (C) for moving subject.
We recommend keeping it set to (S)
Exposure toggle: Provides exposure customization. (+) for a lighter image, (-) for a darker image.
Power indicator: Turns white if the document camera is in use and providing an image.
---
---